Are you watching your favorite movie or series and suddenly Prime Video does not work ? Have you tried everything and it still gives you problems? This can be due to many causes. But don't worry, there are also several solutions and we will give them to you below.
Today we will explain what to do if Prime Video is having problems and how to fix it. In this article we will offer you different options so that nothing prevents you from enjoying your weekend at ease.
Prime Video not working: all possible causes and solutions
Many of the problems with Amazon Prime Video are quite easy to solve in a few minutes. But, if this is not the case, it may be time to know the possible causes that it is not working and the solutions in each case.
Prime Video App Has Stopped Working – Mobile App Issues
When the app doesn't respond when you select a video, it might be an issue with the device itself. Check that the system is updated to the latest version. However, it can also be due to these other causes:
Device compatibility issues
If the problem is with the display of the app on the screen of your device, it is probably not suitable for installation . Another reason may be that you are accessing from a region or country that does not support its use.
In those cases, it is better to read the user instructions carefully so as not to encounter such surprises. And, of course, try it on other video devices or TV sets with an internet connection.
subscription status
One of the simplest reasons why Amazon Prime Video is not working has to do with your subscription. When there is any late payment or you have finished the free trial period, your account is deactivated . In this case, you just have to pay the amount or check with your bank if there were problems with the card during the transaction.
Code error in your browser
If you've gotten a specific error code like "Error 7031," it may be a browser issue. Typically, Prime Video errors are reported by the app itself in the form of codes. This allows you to find out what it is and how to fix it.
For example, the code "7031" is fixed by accessing your Prime Video account in another browser. If you use Google Chrome or Firefox, you can also try incognito mode, although in this case, you need to log in again to continue watching your videos.
internet speed
Other Amazon Prime Video errors are the codes "1007", "1022", "7031" and "9003". They all have to do with internet speed .
When creating an account, Prime Video recommends that you have a minimum of 4 Mbps of internet to watch your favorite movies or documentaries. In these cases, check if your connection is slow by running a speed test.
Date and time settings
Many apps access device data for added security, including the date and time . Therefore, make sure that they are correctly configured according to your time zone in "Settings" > "Time and date settings".
Problems with Amazon Prime Video on LG Smart TV
The best way to enjoy a movie is to watch it on TV. In case Amazon Prime Video does not work and you have an LG Smart TV, it may be a problem with the device or an outdated system. The options here are as follows:
If none of that solves the problem, try changing the DNS server of your Wi-Fi connection to a public one like this:
Go to "Advanced Network Settings".

Select "Wi-Fi Network" > "Advanced Wi-Fi Settings".

In the "DNS Server" section, enter the code 8.8.8.8 or 8.8.4.4 (which are Google's public DNS).

Please restart the app and try again. 
Problems with Amazon Prime Video on Samsung Smart TV
In case your Smart TV is Samsung, you may also have to do things similar to the above. However, keep in mind that the device may be old and have connection problems or errors in the Prime Video app due to lack of updates.
Although the teams of this brand seek to offer improvements for their various versions, there is always a compatibility problem with streaming services . When this happens, try the various solutions below.
Delete the app
If you are having issues with Amazon Prime Video on your Smart TV, please delete the app and reinstall it. If you no longer have support for your TV model, wait for your firmware to update or consider buying a newer one.
Unregister
This option will help you to carry out a constant cleaning of your Amazon Prime Video account. To do this, you must do the following:
Go to the official Prime Video site.

Log in with your credentials and go to "Account and settings".

Select the name of the device with the problem and click "Unregister".
Just in case, inspect all unused devices and override them if necessary.
Use other TV devices
Whether you use a Smart LG or Samsung, you can always choose to purchase a new device . Among them is the Chromecast, capable of playing movies and series from Prime Video and other streaming platforms. There's also the Amazon Fire TV Stick and the Apple TV.
Download the videos
One of the reasons why Prime Video does not work is due to the speed of the internet. However, the good thing about this service is that you can download the videos to watch them offline at any time. It's as easy as this:
Install the app on your Android or iOS device and access your account.

Select the video and click on the "Download" icon.

Different image quality options will appear. Select your favourite.

Wait a few minutes for the download to complete and enjoy your favorite movie.
Reset SmartHub settings
Finally, you can reset your device to improve its performance. Just keep in mind that this can affect all the apps and settings you've previously set. Still, it can be the ultimate solution.
In this case, proceed as follows:
Go to "Menu" or "Settings".

Select "Self Diagnosis."

You will find different options that will help you detect the faults of your TV. Select "Reset SmartHub"

Write the PIN code: 0000.

Confirm that you want to reset SmartHub.

Wait a few minutes before using your device again.
Audio issues with Amazon Prime Video
After getting into your account and playing the movie, sometimes another problem arises: no audio. This may be due to a problem with your HDMI cable . Check it this way:
In case you are using an Apple TV and are having audio issues on Amazon Prime, you can fix it like this:
Press the home button on your remote and select "Settings."

Open "Video and Audio" and disable the "Match Frame Rate" option.

Restart the app and check if the issue is fixed.
Picture issues on Amazon Prime video
Right at the most exciting moment in the movie, a black screen suddenly appears . There are several causes of this and different solutions as well:
Subtitle issues on Amazon Prime Video
Another of the frequent Prime Video errors is related to a subtitle display or synchronization problem. As in the previous cases, it can be solved in different ways:
Amazon Prime Video went down
If the problem persists after trying all the options mentioned above, it is very likely that Amazon Prime Video is down. A quick way to resolve this is to unplug the router for five minutes and reboot it to regain internet connection.
In case it remains the same, use social networks such as Twitter or Facebook. If you find users reporting the platform crash, it is undoubtedly the Amazon server. Here it only remains to wait for the company to solve it or contact them to find out when you can resume the service normally.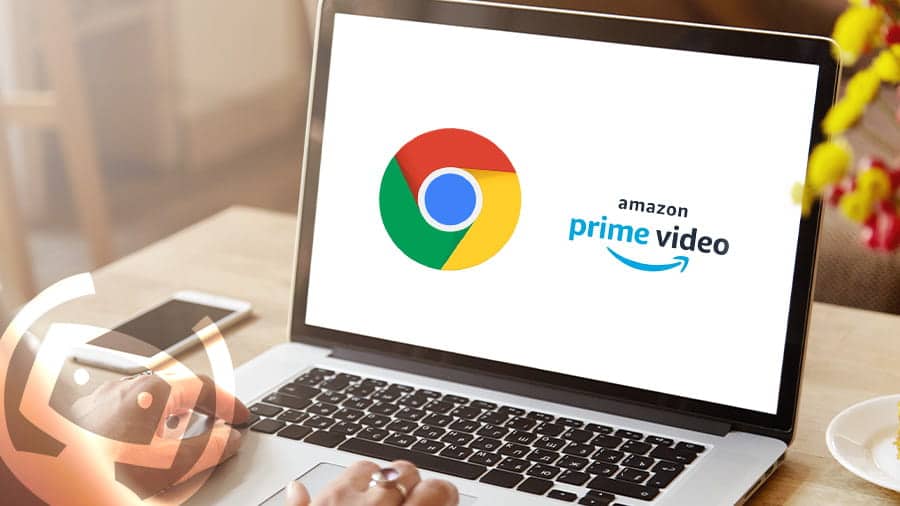 Prime Video not working in Chrome
When you access the Chrome browser to watch movies on Prime Video and it doesn't work, try:
You may also need to install a content encryption module for Chrome. The procedure for this is as follows:
Type "chrome://plugins" in the address bar.

Check that "Widevine Content Decryption Module" appears in the list of plugins. If it appears, select "Activate".

If not, download it by following these steps:

Type "chrome://components" in the address bar.

Select "WidevineCdm" and click on "Updates".
Prime Video not working on Chromecast
If you're using Chromecast, you'll need the latest version of the Prime Video app to work. For that, you have to:
Access the application and select the "Send" icon.

Select the Chromecast device you want to use.

Select the desired title.
It is important that the devices are connected to the same Wi-Fi network as the Chromecast and that they are all up to date. So you can enjoy your movies without problems.
Prime Video not working on Apple TV
If you have Apple TV and Prime Video isn't working, it could be due to a connection issue or because you don't have the latest system update. In the first case, check the network settings of the device and the Wifi router to verify that the internet works correctly.
In the second case, do the following:
Go to "Settings" on your Apple TV.

Go to "System" > "Software Updates".

If an update is available, select "Download".

Wait a few minutes and then select "Install".
FAQ: Why is Prime Video having problems?
What to do if Prime Video is not working?
If Prime Video isn't working today, try closing the app or web browser where you're signed in to your account. You can also reboot your device and check that you have the latest system updates.
Why can't I open Amazon Prime?
There are several reasons why you cannot open Amazon Prime Video. One of them is that your device does not support the application or that you are in a country with restrictions. It can also be due to a bad configuration of the date and time or because you do not have the latest version of the system installed.
How to update Prime Video on TV?
If you're using a Smart TV, you can fix Prime Video errors by getting the latest update by doing the following:
1. Enter the app store of your Smart TV.
2. In the search engine, type Amazon Prime Video .
3. Tap Get or Install .
How to contact Prime Video?
If you have already tried everything and Amazon Prime Video still does not work, it is best to contact technical support. In Spain, they have an office where it is possible to contact them via postal mail (although it is not common to receive a response by this means).
It is best to access the company 's help page . There they have a detailed guide of the different problems that the platform can present. Explore the available options to find the answers you need. If you are not successful, go to the contact page and choose the means by which you want to be contacted.