Do you have a pay TV or Internet (OTT) service? According to the latest Barlovento report, the number of users of this type of entertainment is growing year after year in Spain. And without a doubt Movistar + is the winner among pay TV. But,  is it possible to see Movistar + for free in 2022?
It is very likely that you ask yourself this question because you are interested in some of the content that it offers . And it is that thanks to all its channels, you will access live sports, movie premieres, complete series and much more.
There is always the option to pay only for the subscription to the channels that interest you. But if you can't handle it, there are some alternatives that will come in handy.
So let's see all the ways you have to watch Movistar Plus for free, or almost!
In this article you will learn:
How to watch Movistar Plus in 2022: complete guide
Did you know that this service began in 2005 thanks to the union between Canal + and Movistar TV? Hence, this pay television (owned by Telefónica) combines two forms of transmission in one:  via satellite and IPTV. This fact opened up endless possibilities to watch different channels and content.
Get to know all the devices with which to enjoy the total number of channels of this service!
in iPlus
iPlus is the  decoder fully adapted to the television channels that make up the Spanish company. Thanks to him, you will not only enjoy all the content. Also to record, reproduce in HD and listen to the sound with the same quality as in the cinema.
In addition, you will see the videos on demand just by connecting to the Internet through the Ethernet cable. You will improve everything you saw on your TV up to that moment.
This is one of the most used options today due to the ease of obtaining it and its simplicity of use. Have you already tried it?
How to watch Movistar+ on Smart TV
There are more and more applications for Smart TV . One of them is the Movistar Plus app . Depending on your television, the way to install it varies a bit. But in all cases you need a  Movistar Plus account and an  Internet connection.
We are going to tell you how to install this app on each Smart TV:
Samsung TV 2015 or higher
From the remote control, access the Home (the drawing of the house).

Select "Apps" and search for the " 

Movistar Plus

 " application.

Click on "Install".

And in a few seconds you can enjoy it.
 

LG 2015 or higher
Go to Home from the remote control.

Select "LG Store", "LG ​​Content Store" or "LG Smart World" (the name varies depending on the model).

Search for 

"Movistar Plus".

Download it and install it on TV.

Clever!
TCL or Sony with Android TV 2019
On the remote, press the Home button.

Within the "Apps" category, select "Google Play Store" and press Ok.

Once inside, look for 

"Movistar Plus"

 .

Hit install and you've got it.
 

Chromecast (for all other options)
Download the app on the mobile, tablet or device you are going to use.

Once downloaded, enter your username and password.

Search for the content you want to see.

Hit the button with the icon to share the content.

And so you can see it on your TV.
In the case of iOS, the Movistar Plus+ app does not have the option to send the signal through Chromecast, so you must make sure to use the Android version. Also, the service does not support the AirPlay function of Apple devices either.
Movistar on PCs and laptops
You don't have TV but you don't want to miss the content of this service? When you watch your favorite channel on mobile, does it seem that the screen is very small? Well, it's very simple to do it from your PC or Mac laptop . You will only need your user account and that your device meets the minimum requirements.
You will have to use compatible browsers  ( Chrome ,  Edge ,  Safari ,  Firefox ) and identify  yourself on the official website. You must have  Windows 7,8 or 10 for PC, or Mac OS X v.10.6 or higher.
If your computer meets these requirements, you can start watching the content you like the most right now.
Movistar+ on Android and iOS: mobile phones and tablets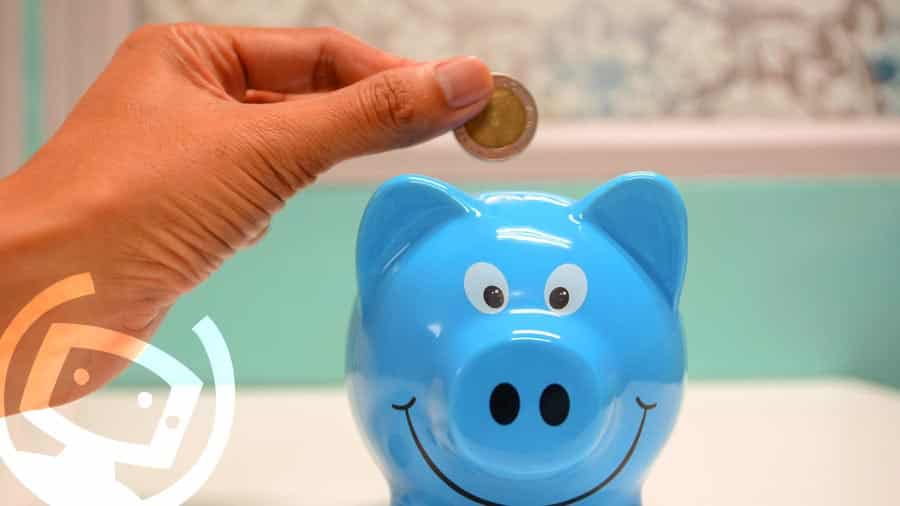 From Google Play or the App Store, depending on the OS of the device, you can download the official application of the service. If you have iOS, the device must have version 12.1 or later installed. And in the case of Android, 5.0 or higher.
One of the biggest advantages of the Movistar Plus+ app is the possibility of downloading any content to watch it offline . Imagine that you are going to fly and you do not have Wi-fi or that you have used up the gigabytes of your data rate. Either way, you can view any content without interruptions
How much does Movistar+ cost? What programming is there?
The cost of enjoying this platform varies depending on the content you want to access. Although we are aware of the changes in their prices, it is best to visit their website, which is always up to date.
In any case, below we are going to show you their packs and the price of each one:
On the other hand, you can contract the following channels and modules a la carte:
As you have seen, its price adapts to all pockets. Starting from the ' Essential Package ', which costs €10 per month and is mandatory , you can additionally contract other channels and/or packages, and thus complete a unique and personalized experience.
sports channels
Are your passion sports? Do you really enjoy when your favorite soccer team plays a final? Do you like to spend Sunday watching Formula 1 or Moto GP races? Or do you even stay until the wee hours to watch an NBA game? If the answer to all these questions is yes, we mention the channels you will find:
Movies and series
Whether you are an  inveterate movie buff or addicted to any new series , take a look at what Movistar Plus offers you. In these channels you can enjoy the best current content:
series channels
movie channels
Likewise, there are other channels such as #0, FOX, AMC, AXN or TNT that include both movies and series in their programming. You can check all the channels in the TV Guide section on its official website .
How to watch Movistar Plus for free: best IPTV applications
We have given you an idea of ​​the devices you can use and the channels offered by this pay television. Now the question is: can all this content be accessed via the app? And if so,  is it possible to watch Movistar Plus for free from these applications?
We answer you by showing you the best apps . And we also tell you the steps to follow to see the old Canal + for free with them.
Kodi
This program allows you to watch Movistar Plus channels for free . It is available for multiple devices: PC or laptop, Android, iOS or Apple TV, among many others.
Its operation is really simple. It offers you online streaming channels of series, movies and sports, also available on Movistar Plus. The only thing you have to do is install an addon that decodes the IPTV services of this television . And it will be ready!
To know how the program works and the kind of addons that you can add to watch Movistar for free , we leave you a  complete guide on how Kodi works .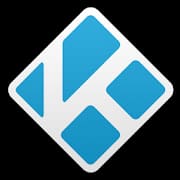 wiseplay
It is an application available on Google Play. The functionalities are very similar to the program previously described. It gives you the opportunity to view a large number of Movistar Plus channels for free and online .
To use this platform it is necessary to have a list. With it you have immediate access to the contents. And how can these lists be obtained? It is very simple. In fact, a quick search on the Internet will show you the most current ones classified by theme (for example, you can start by searching for "Listas Wiseplay Movistar Plus" ) .
To view the content for free, just download and install Wiseplay. Then, find the list you are interested in and upload it to the app.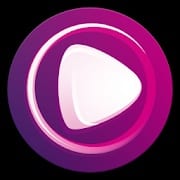 How to watch Movistar Plus for free with a decoder
Yes, as you read it. It is possible to watch Movistar Plus for free with a decoder and completely legally  (in case you had any doubts). But to be able to do it, you need some devices that we detail below.
On the one hand, we have the decoder , obviously. This one already has CCCAM, but we'll talk about it later. If the building you live in does not have a community satellite dish, you will have to buy your own satellite dish . Finally, you also require a coaxial cable  to link the satellite dish to the decoder.
If you already have all this, start assembling, which is very easy:
Use 

the cable to attach the encoder to the antenna

 . 

And then connect the decoder to the 

TV through an HDMI

 .

Connect it to your 

WiFi network

 . 

Click on 

"Satellite search"

 to find the available channels.

In a few minutes, many channels will begin to appear on your TV (among them, the ones you are looking for).

When selecting 

them you will notice that there is no image

 . Don't worry, you haven't done anything wrong. It only takes one last step for everything to work perfectly.

And it is that you need 

an annual subscription to some CCCAM or IPTV

 . This consists of renting a part of a private server that gives you access to these channels legally. Although prices can vary a bit, they are around $20 per year.
The difference between CCCAM and IPTV is that the former offers a satellite image and the latter does so via the Internet. Therefore, for personal use we recommend the CCCAM. In order to access their subscriptions, for example, you can buy a decoder on AliExpress or eBay that already has CCCAM included.
And it's ready! We know that it is not 100% free. It is true that you have to purchase the devices and pay for the CCCAM. But it is much cheaper and completely legal (as long as you have the emission rights) .
And if you only want  to see Movistar Plus for very specific things ? In this case, there are also some other alternatives, do you want to know them?
Search on YouTube for Movistar programs and channels
YouTube always gives us joy thanks to all the content it offers. And this time it could not be less. If you only like a certain channel or show , you may be able to find it through its official channels on this platform.
On the  official Movistar+ channel you will see many of its contents. Some of the programs with the most fans, such as La Resistencia  or  Late Motiv , can be found on YouTube. And they are not the only ones; There are many more. You only have to look for what interests you at all times.
Do you want a free Movistar Plus username and password? take a nose
Surely you know the phrase "sharing is living". And it is that in addition to being true, it also applies to audiovisual content. Surely you know that Netflix can be shared (maybe even you already do it). But, did you know that with Movistar you can also have a shared account?
With a single username and password,  up to 4 devices  can be connected at the same time , three inside the home and one outside. Without paying a penny more and from anywhere in the world. So a good way to save money is to have a shared account with your family or friends.
And if you're even more nosy (or you really can't afford it),  ask them to lend you the bill. Thus, with your username and password, you will be able to see the content that you like the most without your bank account noticing it.
See Movistar Plus free online: best pages and platforms
Once the rates and available packages have been mentioned, you will have been able to verify that their catalog is very complete and adaptable to all tastes and pockets. Next, we expose the service channels  according to categories and free alternative plans.