As you have seen, creating an online store requires a series of efforts and work both by the team of developers and by the staff that will work on it from the beginning. Tasks as common as processing payments, dealing with customers, and managing inventory become more important.
However, for this to become a reality, the first step we must take is to choose the best online sales platform for your business model. Thanks to this, it will be possible to develop a marketing strategy that is up to the task, execute a great web design and make the inventory management and the processing of the orders of the marketplace much more manageable. At the same time, it should be promoted that the user experience is the best possible for each of the clients.
It is therefore crucial to make a choice based at all times on the business ideas, objectives and budget that a certain business model has. In the next post we are going to analyze which are the best marketplaces for online stores so far in 2022. Do not hesitate and take note.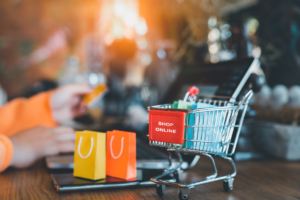 Facebook Marketplace
The purchase and sale of second-hand products has become, today, a very good alternative to earn extra money and give movement to all those completely immobilized assets in your home. Facebook Marketplace is available in both desktop (computer) and mobile app formats.
Thanks to the filters, both users and the server can easily find the products you want to buy or, on the contrary, find the items you are putting up for sale more quickly. One of the points in favor is that you can use filters that range from the type of product to price range or their location.
It should be noted that it is vitally important to activate the location , since thanks to geolocation you will be able to select those products that are closest to your home. Sound true to you? Wallapop has features that are very similar to those of Facebook Marketplace.
As you may have guessed, this platform is mainly used by individuals to sell those products that they want to discard. For companies, this platform is of special interest due to the following reasons:
You will show your inventory to users

 . Thanks to this you will gain more exposure by showing your products to the Facebook audience.

Make your business known to others

 . With this tool you can reach more people and increase the recognition of your brand, enhancing branding.
Amazon marketplace
Amazon is one of the most popular marketplaces in the world. In turn, Amazon is one of the largest organizations dedicated exclusively to electronic commerce on the planet. We are facing a horizontal marketplace, which sells all kinds of products through specific portals for certain markets or through its international page.
In Spain, Amazon currently has a great reception thanks to its more than efficient shipping methods and the excellent value for money of the products offered on it.
Aliexpress
AliExpress is an online marketplace platform whose main origin has been located in China since 2010. It has a business model that is very similar to that offered by Amazon: the user, when entering the website, will have at their disposal thousands of products distributed in various categories. These products are offered by different sellers, who pay the marketplace a commission for each sale made and who are distributed throughout the world.
Currently, Spain has been one of the main training grounds , with three pop-up stores and now a physical store located in Madrid. To be an Aliexpress seller , we must take into account the following requirements :
The AliExpress marketplace accepts both sellers that are companies and the self-employed themselves. In turn, the company must be registered in Spain. If you are a company, you will have to provide legal, fiscal and personal documentation, such as:

Self- employed

 : Certificate of regional activities, form 036 or 037.

Company

 : Simple note of commercial registry; model 036 or Tax Identification Card, company statutes and the authorization of the company itself to open an Alipay account.
FNAC marketplace
Fnac is a marketplace from Spain that belongs to the Fnac Darty Group, whose origins date back to France. We find ourselves, in turn, with a multinational that also operates in Belgium, Portugal, Luxembourg, Switzerland and France. This marketplace, in addition to selling CDs and books , expanded its catalog to a wide variety of products, such as toys, stationery, books, technology, collectibles, etc.
If you are interested in selling through FNAC, you must contact the company and reach a prior agreement. Some of the advantages of selling on the FNAC marketplace can be summarized in the following points:
Products with maximum visibility.

Your product catalog will be closer than ever to your users.

Payments are safe.

High quality customer service from FNAC.

You will pay a fixed fee to put your products up for sale.

Their more than 10 years of experience as a secure ecommerce, with thousands of satisfied customers and sellers, guarantee them.
Marketplace Decathlon
Marketplace Decathlon is one of the most recent e-commerce and it is offering the best results to its users. One of the main reasons for success is the commitment with which they have assumed this project. They want to work with partners who share their sense and values, thus obtaining certified trusted partners. The Decathlon marketplace stands out for the following features :
Sellers who are trustworthy and who share the values ​​of the company.

The sellers of the marketplace will be an integral part of the offer in question.

Customer service always available for both sellers and buyers.

Single transaction purchases.

The products are shipped directly by the seller.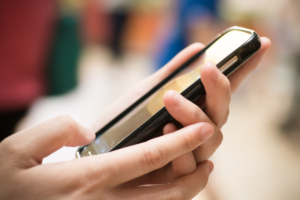 Marketplace Carrefour
Selling on the Carrefour marketplace is easier and simpler than it might seem at first. Once you are activated, the seller who wants it will be able to publish their product catalog normally. Remember that when promoting products it is always important to optimize both the title, the description and at least one image of it that is clear and in which the details are appreciated.
Every time there is a sale or an order, you will receive a confirmation email, being able to track it through the intranet. Once it is sent you will receive the money. Some of its main advantages of Marketplace Carrefour could be summarized in the following points:
Carrefour is one of the leading eCommerce platforms in Spain, with millions of annual visits and 8 million loyal households.

The platform has more than 2 million products concentrated in more than 50 categories (fruits, meats, drinks…), the user will be faced with multiple possibilities and alternatives for the same product.

As sellers you will be able to appear in searches for complementary products, which is a great way to reach a larger potential audience that you might not otherwise be able to reach.

At Carrefour they have their own "quality committee", selecting the best producers with the best goods in order to satisfy customer needs. Therefore, belonging to their marketplace can be a hallmark of quality and good service for your brand.

Your business will be one of the key pieces of any Carrefour online advertising campaign. The online sales process will become easier and more comfortable for both parties.

Sellers will be able to benefit from logistics and shipping management.
El Corte Inglés marketplace
As we have seen in previous cases, that of El Corte Inglés offers sellers the possibility of putting their products up for sale through its website. In this case, the El Corte Inglés marketplace is mainly aimed at all those sellers who have a large stock, and who can deal with changes or returns of various kinds. We summarize some of the main characteristics for which the El Corte Inglés marketplace stands out in the following points:
It has an extensive list of categories

 : fashion, toys, bookstore, electronics, etc.

The interface of this electronic commerce is simple and intuitive

 . The product payment gateway is very well organized, both in desktop mode and in the mobile app. It is, without a doubt, one of the differential values ​​of the company and from which, clearly as a seller, you will benefit.

El Corte Inglés has a unique marketplace

 and visibly indicates who is the seller of all the products that are uploaded. The consumer will know at all times that he is buying from you, making your branding and positioning look better than ever.

You will have total control over the merchandise you have

 , both for shipments and for returns, which gives you greater freedom of action.

El Corte Inglés is a company with a long history in Spain

 . It can give you a not insignificant visibility.
Marketplace PcCom
In this marketplace, consumers will be able to find all kinds of products with the same facilities as on the current PcComponentes website. Vendors will be able to sell their products without the limitation of having their own online platform, at the same time they will be able to benefit at all times from the traffic that PcComponentes currently has , whose figures amount to more than 350,000 daily visits to the web.
Likewise, a new web design will be made available to sellers, making it possible for the shopping experience to be unbeatable at all times: easier, faster and more intuitive.
Google Marketplace
Google Cloud Marketplace is one of the most popular and innovative digital platforms of 2022. It offers the user, in turn, the possibility of quickly implementing functional software packages that can be executed thanks to the help of Google Cloud Platform.
Google Cloud Marketplace is one of the most notable alternatives for those who are starting to get into cloud computing and the IT sector.