Do you need to improve the presence of your page on Facebook? Do you want your target audience to be able to easily find your page?
Facebook is one of the most effective platforms to reach your target audience at the right time.
Those days when you printed pamphlets with information about your business are long, long gone. Digital marketing has allowed more businesses from different industries to bring their products and services to a larger audience in less time.
Although Google is still the place where people search for a specific product or service, marketing on  Facebook  is equally important to be able to get closer to your potential customers.
And it is that Facebook continues to be the most popular social network in the world  with more than 2.5 billion active users each month.
We have compiled some tips to improve the presence of your page on Facebook
1. Keep the information on your page up to date
One of the main steps in setting up your Facebook Page is making sure your business information is up to date. By doing so you can ensure that more people can find your business and find relevant information about it.
If you already have a Facebook page, first check that your information is up to date.
Also be sure to add a description for your Page that includes specific information about your business, then select the categories that best represent your Page.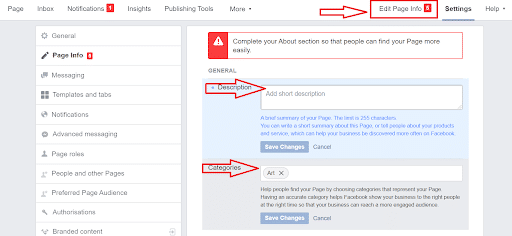 Do not forget to add important information to communicate with your customers. You can add your phone, address, business hours and a link to your website.
All these steps will allow your audience to easily discover your page.
2. Take advantage of events and opinions
Creating events on Facebook is a great way to optimize your page's presence in local searches and get more people to know about your business. The best thing about events is that they also appear in searches about a word or place.
You can create events to promote your live conferences, fundraisers, workshops, or just some special promotion.
In addition, you should pay special attention to the reviews you receive.
Negative reviews can impact search results and the reach your page can get.
You should therefore make sure that your reviews are always positive and try to respond to negative comments to clear up any misunderstandings.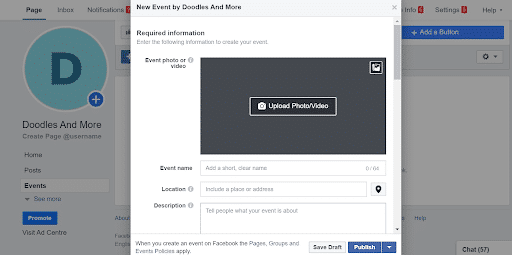 Responding to all reviews is a great way to get closer to your customers and improve your online reputation.
3. Use hashtags and keywords
This is a very important step so that more people can discover your page.
Select  relevant keywords  that your audience might search for when searching for a similar review.
You can use a tool like Ubersuggest or Moz to find keywords for your business.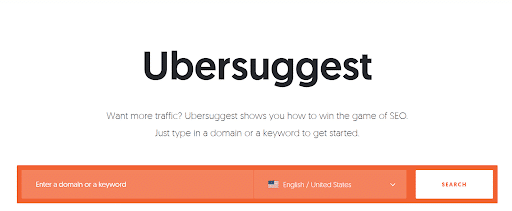 Adding hashtags to your posts will allow more people to discover your content when they search.
We recommend you investigate which hashtags your audience searches for to find what your business offers. You could, for example, add a hashtag related to your city, the season of the year or the name of your product.
For this step, you will need to pay special attention to the creation of your content strategy. Agorapulse can help you schedule your posts efficiently and even manage  more than one page at a time.
You can schedule your content, reply to messages, reply to organic comments, and even comments on ads all from one place.
4. Participate in groups to improve the presence of your page on Facebook
Groups are a great place to get closer to your audience. Sharing your content in Facebook Groups in which your target audience participates will help you increase the reach of your page.
If you sell bikes, for example, you can find a cycling group in your city where you can post special offers or events you organize. You can even create your own groups to create a community around your brand where you can offer advice and even special promotions.
In addition to all this, the groups have a search function that allows participants to find the content they are looking for within this same group. Take advantage of them!
5. Follow and interact with other pages
Another way to make yourself more visible on this social network is by following other pages related to yours.
This means that you should follow pages with a similar audience to yours, not your direct competitors.
Once you follow them, you can comment on their content or even share content that may be relevant to your audience, you just have to remember to share it with your page and not your personal profile.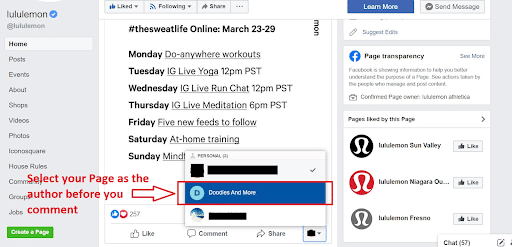 You can share events in your community, offers relevant to your audience, or even an update that you think your audience might enjoy.
In conclusion
If you follow all the steps that we include in this post, you will be able to see positive results in a short time. People will be able to easily find your page and thus you can build a community on Facebook with the right audience.
Be patient and do not lose sight of your strategy to improve the presence of your page on Facebook