How can SEO analysis tools help?
If you have reached this post, it is because you already know the importance of Search Engine Optimization and you want to carry out a strategy to implement on your website, and thus appear in the first results of the SERP . To do this, you need to know how SEO positioning tools can help you .
Keep in mind that not all serve the same purpose, so we are going to differentiate between 4 large groups of SEO tools.
Tools for SEO analysis.

SEO tools to analyze keywords.

SEO techniques on page.

Off-page SEO tools.
Each of these SEO optimization tools focuses on a specific task, so knowing them all and knowing how to use them in the most effective way will greatly help you to apply your strategy successfully.
We are going to break them down one by one, offering the pros and cons of all of them, their prices and utilities.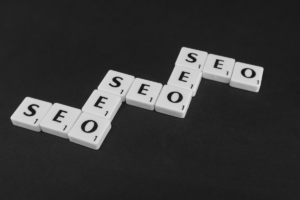 10 most used SEO tools today
Currently there are countless SEO positioning tools, each with its individual characteristics, but we have chosen the best SEO tools, the most used today and those that, due to their usability and results, we believe are the best. The 10 most used SEO tools today are :
This is one of the best and most complete keyword SEO tools . It is an American software company that offers different services on its website, such as keyword research , auditing your pages to offer ideas for improving SEO on page , SEO for Amazon business, link building services and many more. They have clients such as Tesla, Samsung or Apple and their prices range from $99.95 per month (paying annually) in its "Pro" version to $449.95 per month with the Business plan. They offer a 14-day free trial for which you have to sign up.
As disadvantages of this tool, we can comment that it is not easy to use and requires a lot of time to master its features. The free version is very basic, plus it only provides information from the Google search engine.
If it is SEO Off page , we are facing one of the best in the market. Ahrefs analyzes the evolution of the backlinks on our page , as well as the anchor text of those links and, above all, detects negative links. That way we make sure we have a positive and correct SEO Off page. Their prices range from €74 per month in their annual payment, for the "Lite" version, to €879 for the "Enterprise" version on a monthly basis. They have clients at the level of Facebook, eBay or Netflix and we can mention as disadvantages that they do not have a free plan, they are all paid, in addition to having a high price compared to some similar tools.
This SEO analysis tool offers several analysis metrics and a large amount of data on domains, keywords and backlinks. It emerged in Germany in 2008 and soon grew to have databases for 13 countries. They are experts in analyzing the positioning of the competition, in order to offer a complete report that helps you improve your strategy.
The lowest price you have to pay to have its help is €99 + VAT, which allows you access to its "Start" version in which it offers you the famous "visibility index". The most complete option is the "Premium", which would be €599 per month + VAT.
The two most relevant disadvantages are, firstly, that it does not show the exact search volume of the keywords, and secondly, the results in local SEO are inaccurate.
SEOBox is one of the best SEO tools that we can use in Spain, it also has hardware that automatically executes SEO tasks. This hardware costs €95 + VAT and in order to use it you have to add a monthly payment module, such as RANKbox, KEYWORDbox, CTRbox or VITALINKpro. Each of them has a specific function and they offer you unparalleled precision thanks to the combined use of hardware and software.
The prices of these modules vary from €29/month for KEYWORDbox PRO to €215/month for CTRbox 5000.
They define themselves as "Free Alternative to Google Keyword Planner", although they also have a paid version, called "Pro". It is currently one of the most powerful SEO tools for keywords, since it not only gives you Google-oriented results, but you can also do your research for YouTube, Bing, Amazon, eBay, App Store or Play Store, Instagram, Twitter, etc. Pinterest etc.
In addition, it also offers results on the search volume on the aforementioned platforms.
The paid version starts from $69 per month (annual payment) and they give you a 30-day refund if you are not satisfied with your purchase.
This English company was founded in 2010, and today, 12 years later, they have clients such as Apple, Disney or Google. It is one of the best on-page SEO optimization tools that we can count on. It is a desktop application called SEO Spider Tool, which allows us to correct a large number of errors on our website to improve performance in Google rankings. This way you get an exhaustive report of links, images, code files, etc.
It has a free version, but it's too basic, and the price of its paid version (£149/year) is one of the best on the market. Undoubtedly, a little known tool, but one of the most useful.
The only setback that we can add is that it does not have a Spanish version and its use is not entirely simple.
Moz is a company that offers free and paid on-page SEO audit tools. Among the most used by its customers are "Link Explorer" and "Keyword Explorer", although free, it is necessary to register on the platform. In the paid versions, Moz Local only works in the US, UK and Canada. Moz Pro starts at $99 per month and includes Keyword research, Link research, Technical SEO Audit, and custom automated reporting.
As disadvantages, we can highlight that its interface is not friendly to inexperienced users and the information about backlinks is not entirely accurate.
SeRanking is the most complete and competitively priced SEO tool on the market. It's an "all in one" made simple. It offers services like keyword ranking tracker, backlink checker, competitor research, website audit, on page seo checker, generate reports, social media analysis, etc. The cheapest plan that we can contract with them is the "Essential" plan, with weekly positioning verification and a maximum of 250 keywords, for €13.92/month (annual payment). On the other hand, the most complete they offer is the "Business" plan, with 20,000 keywords and daily positioning verification for €660/month (monthly payment).
Woorank is one of the most used SEO analysis tools today, and that is because it is very complete and easy to use and also offers a free version through an extension for Chrome, Firefox or Edge.
If we want to have its paid version, we can start with the "Pro" version from €53.25/month in which, in addition to the optimization project of a website, they offer the comparison of your site with 3 competitors.
This website offers a very complete analysis of your website, also free and without prior registration, in which it scores you out of 100. In this analysis it also tells you how you can correct certain errors it detects.
As a differentiating element of all those mentioned above, an exhaustive analysis of some specific SEO factors can be made, ignoring the others.
Their prices range from $26.95/month paying for a full year, to $89.95/month for the "Professional" plan paying monthly. The most recommended is the "Webmaster" plan, which can cost $44.95/month and has unlimited SEO analysis, in addition to monitoring 100 keywords.