With the arrival of digital marketing, society as a whole has experienced a new era of information. A new stage in which the user has constant access to data of various kinds a few clicks apart through their devices. Thanks to this new trend of content marketing, new profiles have emerged as interesting as the case of the blogger.
A blogger or blogger is that person or team of professionals and editors dedicated to creating content through their personal or company blog. Some of the most important functions to which this type of profiles is dedicated are:
They make a website relevant . A great tool to improve the organic 

SEO

 of your company within the search engines.

They are an essential part of any inbound marketing strategy

 . Thanks to the blogger's texts, we increase visits and manage to attract our target and interest audience to our website.

They create accessible content for all types of users

 . Thanks to the quality of their writing they manage to retain their audience. The user experience will therefore be much more positive.

They attract advertisers with great potential

 . By gaining more visibility, if you have a blog, you will attract advertisers who will pay to appear on your website. A great way to finance your personal project.

They 

create content that "want" to be shared

 . Good content should be shared through 

social networks such

 as Facebook, Twitter or LinkedIn.
Do you want to be a blogger? In the next post we will share some tips and tricks to create your own blog.
How can I open my blog?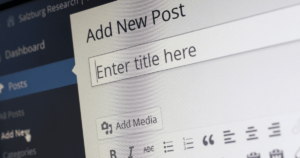 Starting a blog is within everyone's reach. To create it you can use such interesting platforms as Blogger or WordPress. Below we will detail the steps to follow in each of them.
I want to open a blog with Blogger
You must access blogger.com and then click the "create your blog" button to log in to Blogger from your Google or Gmail profile.

Choose your profile name. Then click "continue to Blogger".

Read and accept the terms of use and go to "create new blog".

Be creative! Choose the name of the blog and the URL, since it is a completely irreversible step. Finally select your theme and enter "create a blog".

Are you ready? You can now start publishing your own content on the blog.
I want to open a blog with WordPress
Go to the WordPress website in Spanish and press the "Start creating your website" button.

Enter the required data such as email, username and password in the form. Finally click on "Create your account".

Select the type of site you are going to create and the theme of the blog, against the options presented.

Write the name of your blog and click on "continue".

Choose the domain you want for your blog. Remember that you can do it for free. Press the "choose" button.

Click on the plan you want to use.

Voila! You now have access to the control panel and you will be able to share your first entries.
Who are the most famous bloggers?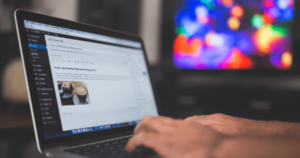 Currently, we have multiple options in the market to be able to develop the blog that we want and want. We must distinguish between payment alternatives and others that we could classify as free to use. It is important that you first do a preliminary analysis of what the main objectives of your blog will be. In turn, it is essential to know what type of content you will upload, whether merely written or uploading audiovisual content that faithfully represents the main message to be shared.
Free-to-use blogger platforms
Blogger
Tumblr
Medium
Site123

Webnode
Pay blogger platforms
HubSpot
WordPress
Squarespace
Wix
Weebly
Craft CMS
Contently
Blogger vs WordPress. Which platform is better?
Faced with the eternal question of which is the best platform to share content through WordPress or Blogger, it is important to note that all options are valid . It will depend directly on what the goals of the blogger in question are. Some of the most notable similarities between both content managers are summarized in the following points:
It is possible 

to create a blog

 or a website completely free of charge and in a matter of minutes.

In both cases, we can use both 

free domains

 provided by Blogger or WordPress 

and our own

 (paying the cost of the domain of interest).

You will be able 

to forget about backup copies

 , since the changes are saved automatically.

The 

size of the blog

 we create is limited on both platforms.