The objective of a good teacher should always be providing engaging presentations. People lose interest in dry, teacher-centered lectures, whereas dynamic presentations capture and keep their attention. Getting people involved promotes retention, understanding, and pleasure.
Why Do You Need
Educational PowerPoint Templates
?
A PowerPoint presentation created by an educator is one way to share material with people that is distinct from lecturing or teaching from a book.
And, if done right, a PowerPoint presentation may be an excellent technique of reinforcing certain knowledge to students, allowing them to recall it better. Furthermore, educators can print and distribute the PowerPoint presentation or put it online so students can use it as reference material. However, if not properly organized, a PowerPoint presentation might disconnect and bore students.
So, how should educators go about creating an excellent PowerPoint presentation? For starters, it should be easy. But just because something is easy doesn't mean it can't be entertaining. But, if you want to create an engaging presentation but don't want to waste too much time thinking about how to create it, here comes the Presentation Template. 
They will definitely help you to diversify your lessons or lectures and if you want to check out some of the templates, you should go on MasterBundles where we found templates for many purposes.
5 Tips To Help You Create a Fascinating Educational Presentation
Here are five pointers to improve your
PowerPoint presentations for education
and make them more effective teaching tools.
Limit Your Talking Points
You must first choose your talking points before you can even start on the presentation. When you outline your speech, pay close attention to how it is all put together. From the title of your presentation until the last slide, your key message should be clear.
Put all of your thoughts first on paper. It is usually a good idea to write an outline and a rough draft of your PowerPoint presentation.
Select the Best Template
Finding a suitable template is the next step after you have specified your subject and decided what you want to produce. There are many free educational PowerPoint templates available, but not all of them will be compatible with your theme or attractive and easily editable.
It would be better if you choose a template with your theme always in mind so that it will look professional. You can choose something from MasterBundles presentation ppt templates
Use Design Components Rather Than Photos
One of the biggest errors that people constantly make is stacking too many photographs on top of one another. It is preferable to keep your presentation clean and take advantage of the more inventive templates.
Make an Interactive Presentation
Did you realize that a PowerPoint presentation can be interactive? Your audience will remain interested in your presentation if you use PowerPoint, which allows you a lot of creative freedom.
Including dynamic components in your slides is a fantastic approach to stand out from the crowd. Slides and a variety of objects may both use enter/exit animations. 
Use Creative Text
Knowing which fonts will make your presentation stand out can be difficult with so many options. It's critical to realize that choosing a different font for every slide might seem overcrowded and chaotic.
11 Best
PowerPoint Templates For Academic Presentations
Check out this template built for teachers and lecturers who need to generate engaging and delightful educational presentations quickly. Enhance your classes with just this theme to make learning more vibrant and appealing.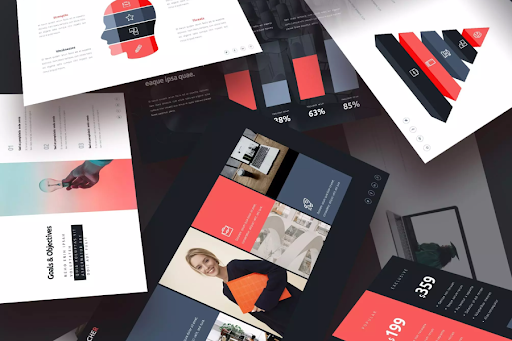 Use the Online Tutor Education Presentation Template to spice up your presentations. Each of the slides includes diagrams and images to keep the material for your learners structured and understandable.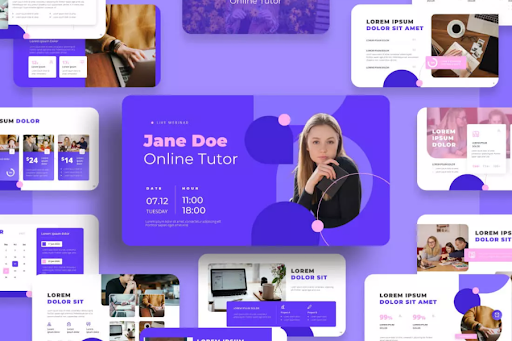 Look no further than Eduplay if you're looking for a presentation template with a topic related to education. Your audience will be drawn in by the stunning color combination of this pink and blue presentation template. Whether you are delivering a sales presentation to your target consumers, presenting ideas to coworkers, or pitching investors, a nicely designed template helps you wow your audience.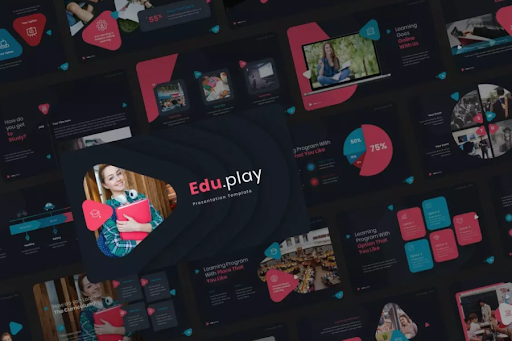 This self-help seminar template features a modern style that is basic yet informative. This professionally designed academic PowerPoint template may be adapted to any topic for seminar or event presentations. The PPTX file is easily customizable and fully editable.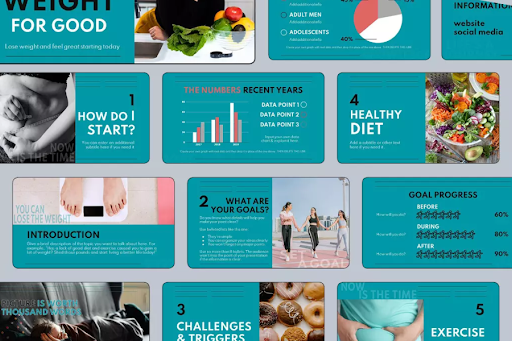 Check out this template, if you want to make your lectures more entertaining and attention-catching. Each of its presentations includes graphics and charts to help your students understand your material faster.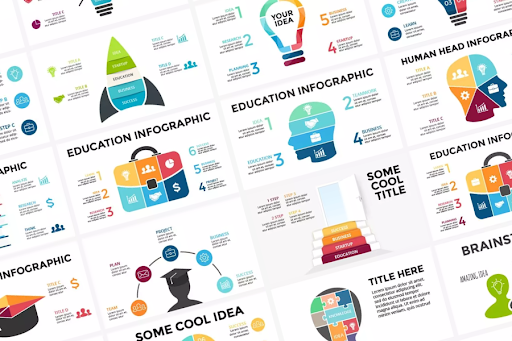 If you want to create an unforgettable presentation about space, then you definitely need this Space PowerPoint Template. Using this educational PowerPoint template, you can easily build impressive presentations. Layouts are easily customizable, and a large range of design components are offered. Choose the ones that best match your talking points.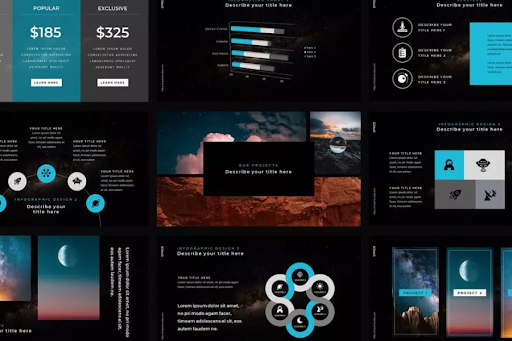 Improve the quality of your presentations by using professional design! We have a sophisticated, professional, and stylish design that is based on the worldwide current design theme of design in this century. This template will ease the process of creating presentations for every lesson or lecture.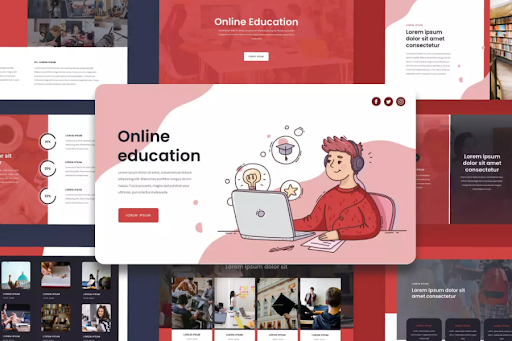 Check out this Education Presentation Bundle, if you want to create an engaging presentation. It is fully editable and has 5 color schemes. There are 400 slides for different purposes such as: English Lessons, Dance Classes, Online Education, Art School, etc. 
With the help of this wonderfully designed Book PowerPoint template and with Books PPT slides, you can make an intellectual effect that will astound your audience.
Additionally, there are 50 slides with suggestions for how to make your presentation better. Select the layouts that suit your content the best. As needed, you can add, remove, or rearrange the slide pages.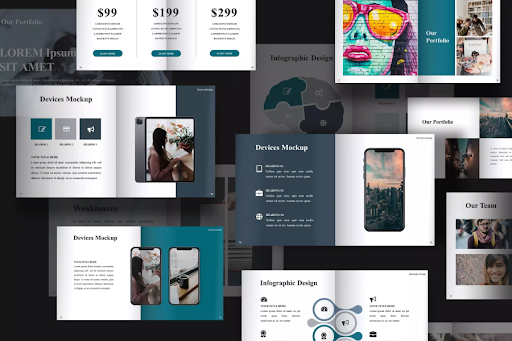 A PowerPoint academic PowerPoint template that will capture the attention of your audience and may be used for a variety of themes. The framework of this Education Template allows for customization and creative use. It is also adapted to the specific needs of today's teachers and educators. You will be able to display your educational product in a distinctive manner by using a current design style.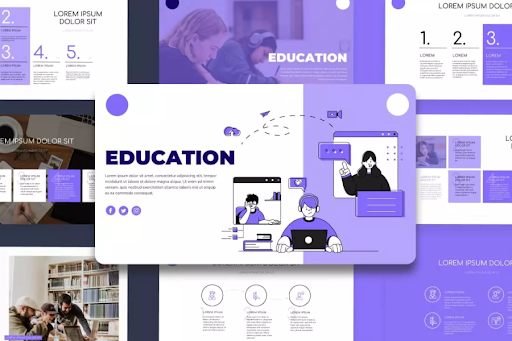 Create an interesting and eye-catching English presentation. It's a great way to make grammar rules and vocabulary engaging and easy to pay attention to. Make language learning experiences unforgettable and fascinating.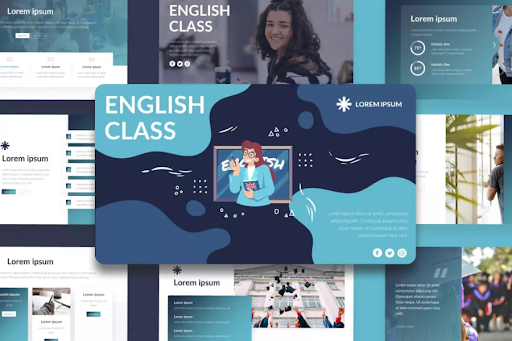 Conclusion 
Adding interactive elements and raising audience participation in your lectures can benefit both you, the educator, and your students. With the wide range of education powerpoint templates for academic presentations from MasterBundles, presentations may be both informative and amusing.