The Hot Sale is one of the most important ecommerce events where thousands of companies participate, offering their products at a lower price. 
These days are highly anticipated by consumers, but they are also a great opportunity for a business to position itself in the market. 
And so that you are prepared, we give you 7 recommendations to guarantee a successful shopping experience for your customers. 
Give efficiency to distribution centers
The distribution centers or warehouses must be working perfectly, since any lack of coordination in the management can negatively affect the final delivery of the product. 
One recommendation is to rely on SaaS logistics companies that offer innovative solutions to provide efficiency to supply chain processes and thus guarantee satisfied customers.
Guarantee a safe shopping experience   
It is important to have a system that guarantees that consumer data is protected under the highest security standards , which must include barriers to access services and/or places where the information is found. 
Among the features to protect the purchase process, potential customers enter a code to guarantee their identity and two-step verification with an extra layer of security are part of the alternatives.
Also to sell online it is advisable to use reliable payment gateways and use messaging platforms such as WhatsApp in communication with your customers. 
Check the stock 
As is logical, during these dates e-commerce sales skyrocket, where it is common for there to be an over-demand for certain specific products. 
In this context, it is essential to constantly check if there is stock availability for those products . And through the implementation of a system that updates the stock of the warehouse, and at the same time that this information feeds the web page, it is possible to ensure in real time if the products are available. 
Here, year after year , data analysis is a good ally, since from the experience in discount events it is possible to prepare for the next editions.

Provides visibility into the status of each order
Delivery monitoring has become an element that influences a customer to opt for one online store to the detriment of another. 
From tracking, not only do you provide peace of mind to the customer, who can know exactly where his order is and when he will receive it, but also as a company you can react faster and more timely if an eventuality arises. 
And for the end of the purchase process, the use of electronic signatures is the most appropriate channel to confirm that a product has successfully reached its recipient. It is advisable to implement systems with a QR code , which can be scanned by the client with his cell phone camera, to redirect him to a web page where he can register his signature virtually.
Avoid problems with your website
During the days of ecommerce it is important that the online store is prepared so as not to suffer crashes or the website to collapse due to the increase in traffic , which will obviously make users lose patience and end up buying from the competition. 
In those cases, it is advisable to do a previous monitoring to measure the capacity of your server when it receives a high number of visits and for that there are different tools available on the web that can help you optimize your site and the loading speed.
Remember that experience is the most important thing, the idea is to take advantage of these instances to attract new customers, but also to retain them.
Customer service
One of the main rules of ecommerce is that the customer is the first priority , and if they are satisfied, it will surely affect their purchase decision. That's why dealing with your problems quickly and effectively is key. 
Some of the main characteristics of good customer service are: Showing empathy for the needs of the buyer, having an agile service, anticipating possible problems, clear and fluid communication with the customer, offering a personalized experience, among others.  
It should be noted that in order to enhance your customer service , a good alternative is to prepare your channels with the ideal technology to respond to their concerns.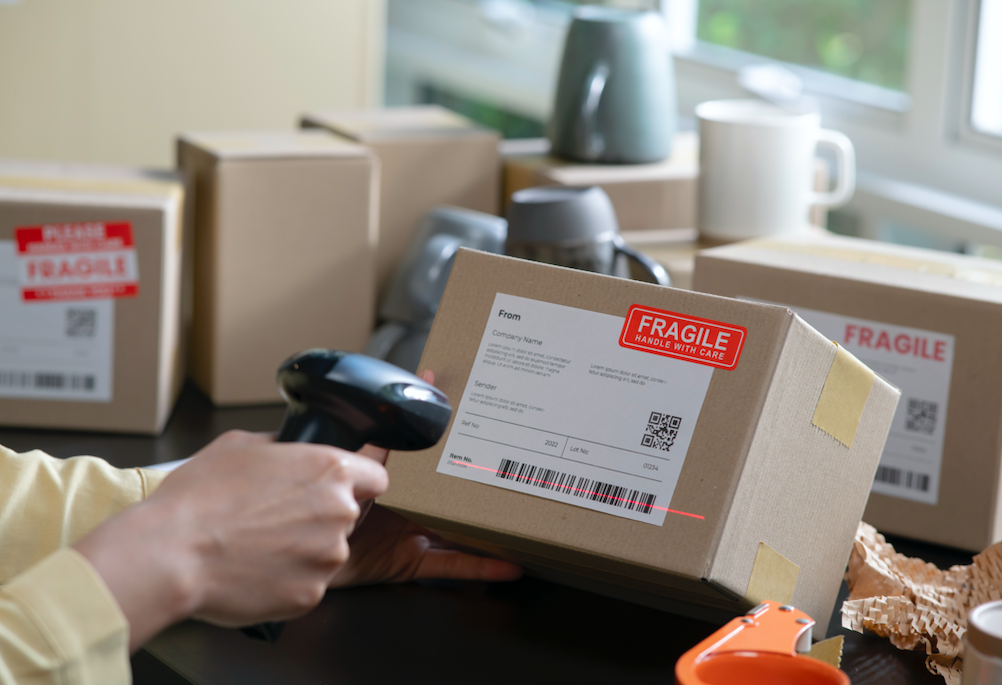 Boost after-sales service
It is possible that when the customer receives his product, it does not come in optimal conditions and finally he chooses to return it. In this area, it is advisable to offer an after- sales service where reverse logistics is as efficient as possible, in order to reduce as much as possible the bad impression of the customer due to the product he received.
Implement the most modern logistics solutions on the market
,
Planning, design and optimization of your dispatch and delivery routes

 in the most efficient way, assigning managers, schedules and quantities of deliveries, to achieve total control of your operation.

Real- time monitoring of all your deliveries

 , making the logistics process transparent and reducing the uncertainty of your end customer about the status of their delivery.

Customization of notifications and 

proof of delivery

 , which you can adapt to your operation.

Incorporation of the tracking widget on your website so that your customers can track their orders in real time.

Automatic integration of online stores

 . Your orders will automatically travel from your VTEX, Prestashop or Shopify store to LastMile.